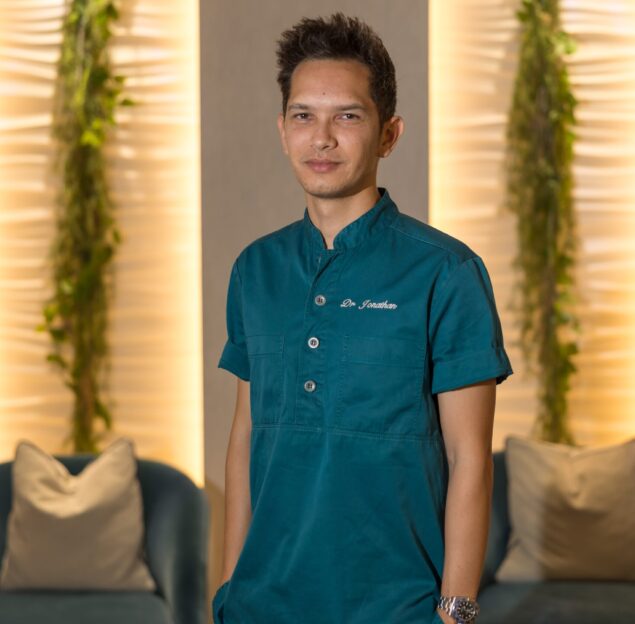 Dr Jonathan
Dentist
Bchd (Leeds, UK)
Dr Jonathan is by nature a very meticulous person, and his approach to transforming smiles is no different. After graduating with a degree in Dental Surgery from Leeds University in 2012 he then went onto refining and enhance his skills by undertaking a wide range of postgraduate courses all across the world including North and Central America as well as Europe.
Dr Jonathan specialises in cosmetic dentistry and is well known for his excellence in dental artistry. He has successfully undertaken advanced Cosmetic and restorative dentistry training programme alongside world-renowned cosmetic dentist Dr Chris Orr in 2013. This helped enhance his knowledge on everything from creating the most natural-looking set of veneers to delivering fillings that are so well matched to the tooth that they are practically invisible. He also completed a masterclass with Dr Christopher Coachman on digital smile design and is excited to bring this latest technology and all his prodigious knowledge and training to his patients on the Cayman Islands.
Straightening teeth with Invisalign® or invisible braces is also something that Dr Jonathan is experienced in and passionate about, as well as highly skilled at. Like the rest of the team at Aventis, Dr Jonathan is dedicated to helping transform the smiles of his patients, so that they feel confident and happy when they smile. These straightening treatments often form part of his smile transformation treatment plans and can be used alongside other treatments such as composite bonding – which he also excels in!
Most importantly, Dr Jonathan is committed to delivering minimally invasive dental treatments. Whether he is providing general dentistry or full smile makeovers, maintaining a healthy mouth and being conservative with his procedures is at the heart of his ethos. He leads with compassion and empathy and it is this that extends throughout every treatment he undertakes.
Dr Jonathan wants everyone who steps through the door to feel relaxed and confident that they are getting high quality care. He does understand that the dentist isn't everyone's favourite place however! Therefore, he offers a range of sedation options for any nervous patients to ensure that everyone's experience at Aventis is a positive one.
Back to Our Team